You wear your values on your sleeve – or at least you try to. But sometimes, whether it's out of ignorance or just an oversight, you end up buying something that goes against what you believe in, or you buy something because it was the cheapest option even though it was made with slave labor and unhealthy practices. There are certain steps you can take to ensure that you're actually living your values in everything that you do, and that starts with what you put on your body each day.
Invest in Quality
When it comes to fashion, ask yourself what is most important: wearing stylish clothes, or showing your values? If you care about sustainable style (and we hope you do), then don't compromise. Pay more for quality products from brands that make sure workers are treated well and environments aren't harmed by fashion. Look into making your own – from eco-friendly shopping bags to knit sweaters – if you can't afford it.
Buy Less, Choose Well
When it comes to clothes, your value system should be focused on quality and longevity, not quantity and seasonality. Instead of filling your closet with cheap seasonal purchases from fast fashion chains, work with timeless, sustainable brands that make well-made pieces you'll keep for years. When you invest in high-quality basics—like denim and white T-shirts—you can wear them over and over again instead of buying new ones each season. Another way to think about sustainable clothing is considering who made your clothing and under what conditions they worked. Look for brands that are transparent about their supply chain so you know where and how your clothing was made. Buying less and choosing wisely also means thinking about fibers.
Purchase natural fibers whenever possible; cellulose textiles (cotton, hemp) will have a much smaller environmental footprint than synthetic fabrics (polyester). Switching to natural fibers isn't always feasible depending on your lifestyle (we don't all live in climates where we can walk around shirtless year-round), but if you do have some flexibility here, take advantage of it. Rather than investing in items that are cheaply made or harmful to the environment, purchase sustainable and ethically made clothes.
However, even just switching up where you buy your clothes can bring more sustainability into your wardrobe. With every product you buy, consider: How long will I really use it? Do I need three of these instead of one? Will I still be wearing/wearing out/using it after five years? Does my purchase support companies or labor practices that align with my values?
In addition to buying less, it's important that what you do buy is quality. Don't be swayed by trends and marketing—if you're going to invest in something, make sure it will last and that you love it.
Ditch Fast Fashion
It seems almost too obvious to mention, but your wardrobe is one of your biggest carbon footprints—and it's definitely one of your most significant contributions to pollution. If you want to minimize how much clothing impacts our environment, make sure it's truly sustainable and has been made with an eye toward environmental responsibility. Read clothing labels carefully; if they don't include words like organic or eco-friendly, think twice before you buy.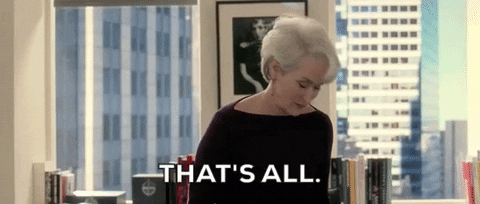 Be Original and Stay Aware
Start by choosing pieces that reflect your personal style and values—and don't stop there. Keep track of fashion industry developments, then seek out companies that are working toward bettering human lives and reducing their impact on our planet. These companies may still be around when you're ready to buy new clothes again! It might take some trial and error to figure out what kind of piece suits you best, but once you discover your own sense of style, it'll be easier than ever to incorporate sustainability into it. This is also a great way to begin thinking about ways in which your style can change over time as well. Maybe you love an eco-friendly shirt now, but will hate it in five years; maybe you love dark colors right now because they help hide wrinkles and bags under your eyes! Once we begin evaluating our clothing based on factors like these (instead of just how much they cost), we really start doing something truly great with fashion. Just remember: being more mindful isn't necessarily about being less frivolous; if anything, being thoughtful makes looking good feel even better . The first step towards buying sustainable clothes is to find outfits that speak to your personal style and values – after all, you're going to want to wear them again someday. And while every person has different aesthetic preferences (some people prefer bright colors, others stick with neutrals or earth tones), there are certain things many people do seem drawn to regardless of taste: comfy fabrics , natural dyes , bold graphics or silhouettes , styles that mix high and low fashion elements , etceteras.
Conclusion
Wearing your values on your sleeve is not just trendy, it's also good business: By pledging allegiance to an eco-friendly fashion brand, you are putting your money where your mouth is. With sustainability and ethical clothing being at epicenters of consumer consciousness nowadays, it makes sense that customers want brands they can trust. If a brand doesn't do what it says it will do, we are all out of luck!
We would love to hear from you! Was this helpful? What would you like us to write about next? Drop us a line at hello@positivefibers.com or leave a comment below!